Transform Your Business.
Transform Your Life.
We help you shift from "running a business"…
to LEADING a self-managing enterprise.
Schedule Your Free Consultation Today
Scale with strategy
Free yourself from the daily hustle-and-bustle, and grow your business from a place of freedom, clarity, and accountability.
Do what you love.
You started your business out of passion and desire. Take the busy work off your plate, so you can focus on the pieces you really enjoy.
Inspire brilliance.
An empowered, aligned leadership team is your golden key to more money, freedom, and fulfillment in your business.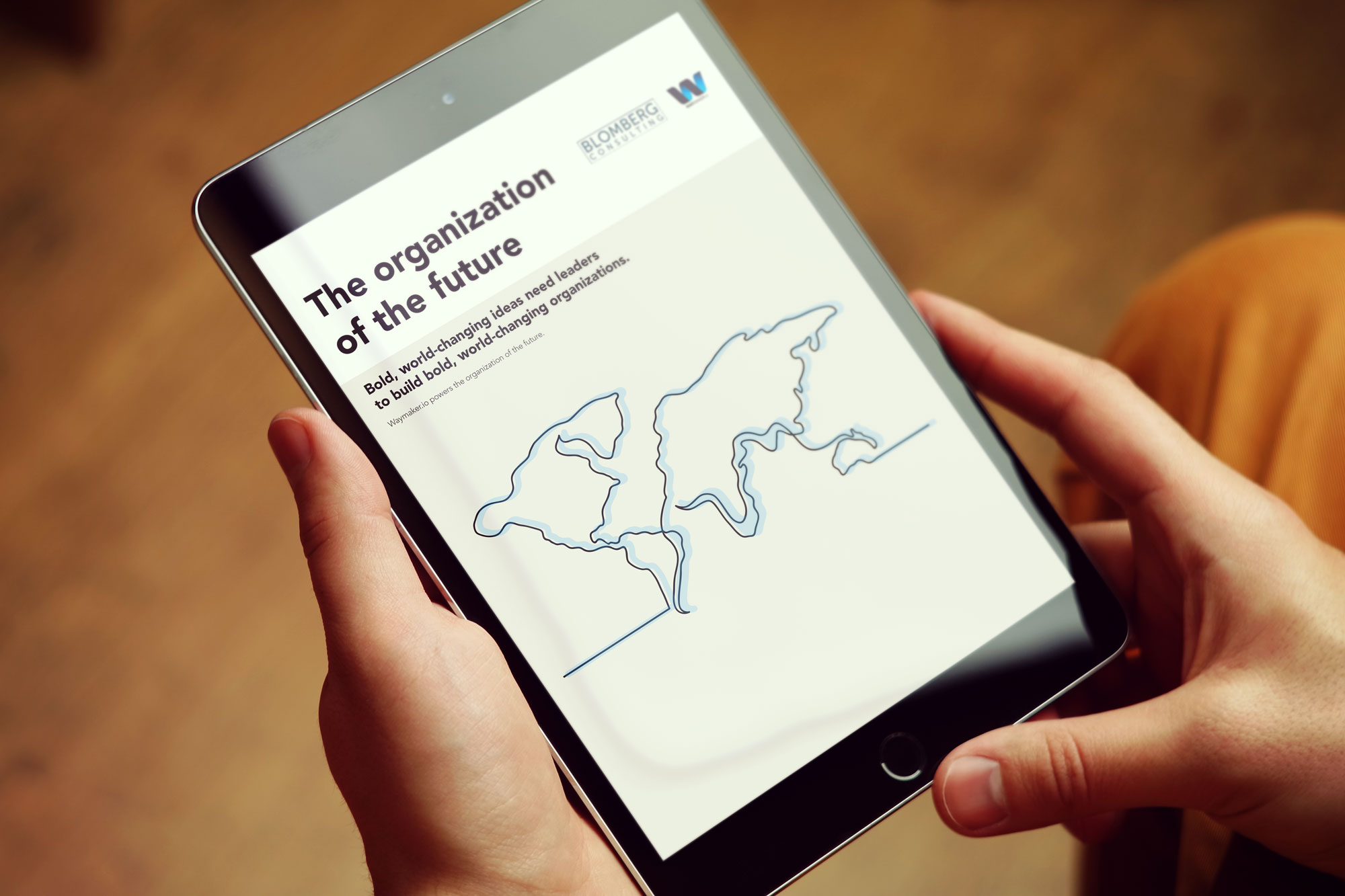 There's a New Paradigm for Bold, Visionary Business Owners…
Download Our Free Guide,

The Organization of the Future
,  & Learn:
Key shifts to maintain clarity in the face of chaos

What it takes for entrepreneurs to thrive in the Post-Pandemic market

How to diagnose your organization & get your vision back on track
You've put the hard work and heart into growing a successful business. But with new growth, developments, and goals…
…comes a whole new set of challenges. You're:
Stuck in the driver's seat
You can't take a week off without worrying that everything will fall apart.
Stalling out on progress.
You're stuck, stale, or not sure what you should be focusing on.
Spinning your wheels.
You're crazy busy, but you have nothing in the bank to show for your hard work.
Juggling too many balls.
It's only a matter of time before important pieces start dropping.
Afraid of Setbacks
You want to keep growing and evolving, but every step forward feels precarious.
It's your turn to have in your business.
More fulfillment, more freedom, more profit, and more fun.
Richard Gustke

CEO, E-Z Weld Group
"Tsila and the Blomberg Consulting team helped us restructure…
our company both in the people, and the processes areas. We now have a system for solving our problems, getting traction faster than ever before, and we are now capable of reaching our larger than ever goals. I recommend Blomberg Consulting to any leader who wants to make lasting chnages without chaos and confusion."
Management consulting & leadership development for owners who want more out of their business.
We're not your average consulting firm. Here's what makes us different.
Committed to your development.
Our goal is for you to reach a level of success where you DON'T need us.
Our signature approach to systems & operations hinges on developing a business ecosystem that runs itself.
We're all about ROI—but we'll help increase your ROJ (Return on Joy) while we're at it.
Your business is one-of-a-kind—so why would you want cookie-cutter support?
See clear results in your business in as little as 3 months.
Feel like you have to choose between experience and tech fluency? We bring both to the table.
Book Your Free Consultation Now
Business Vision & Strategy
Continuous Improvement Strategy
Business Diagnosis & Roadmap Development
Lean/Six Sigma Transformation
AI-Driven Growth Platform For Business
Sales Operations Advising
Marko Evans

Founder, Now Hiring You
"Tsila is a master at strategy and vision.
She helps the busy entrepreneur create a company that can run independently…while poised to grow with goals, milestones, and markers. 
She has been there and will impart her knowledge for your company, either small or large. I could not be happier with the results as we continue to scale."
Trusted by business owners like you since 1989
With nearly four decades of experience as business consultants, we've seen a LOT of changes in what it means to be a successful entrepreneur. 
Unfortunately, Building your business can come with a heaping side of burnout, exhaustion, or barely-controlled chaos. 
Through practical experience paired with advanced technology, our business coaching & consulting services provide custom solutions for business owners who:
Understand the value of building systems as a frame on which to grow,
Value their teams and aren't afraid of change
Believe that continuous improvement is business as usual
Are ready to make serious progress toward realizing their vision.
Sound like you? Get in touch with us today & let's create a plan to start getting you more of what you want from your business—in as little as 90 days.